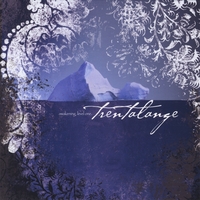 Album Name: Awakening, Level One
Artist: Trentalange
Year/Label: 2009 / Coco Tauro Records


[Buy at Amazon]
Review by Anna Maria Stjärnell
Barbara Trentalange has a nice, moody sound on this new album, and a fascinating voice.
Opener Fever is kind alike P.J Harvey in a pop mode, alls seductive vocals and odd bleeping noises.
Heavy Metal Astroman has an apt title since it's a buzzing heavy rock kinda thing. Trentalange has a way with these things, and a nice line in enigmatic lyrics.
Racing With Nowhere to Go is softer, the singer singing sweetly to a stripped-down backing.
The closing title track is a fitting and intriguing end to this record. Trentalange sings like a siren to a soft backing and the melody is elegiac and moving.
It's a very appealing record.
Track Listing
1 Fever
2 Shadow Man
3 Ultimate Machine
4 Heavy Metal Astroman
5 Fear
6 Valentine
7 Racing With Nowhere To Go
8 Nuclear Family
9 Caged Blue
10 Fire Lights The Sky
11 Awakening, Level One