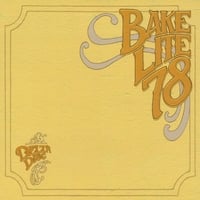 Album Name: Delta Disc
Artist: Bakelite 78
Year/Label: 2008 / Independent

Review by Amy Lotsberg Producer of Collected Sounds
OK, well, this is different. I just came from listening to a really pretty record and then this comes on and I heard jazzy, snarly horns and a loud almost shouty vocal. Once my brain had time to let the genre sink in I was more able to enjoy. But it's still kinda weird. It reminds me of Squirrel Nut Zippers at times.
Think New Orleans: hot, steamy, jazzy, with free flowing alcohol. Then you'll have the right idea. At least that's what it conjures up for me.
The vocals sometimes sound overly affected. I know it's the genre, and perhaps I'm not schooled in it, but it actually makes me laugh sometimes. I don't think that's the intention.
I really like the track, Katie Dear. It's got some female vocals to cut the intensity of the lead singer.
I can see playing this record this summer while sitting outside in the evening having cocktails. It's a really fun record!
Track Listing
1 Put Your Stuff On the Market
2 When It's Darkness On the Delta
3 Bei Mir Bist Du Schoen
4 The President Cannot Be Reached
5 Scotch
6 The Duck- Yas, Yas, Yas
7 Katie Dear
8 The Ballad of the Parson's Boy
9 I Truly Understand
10 Long Black Veil
11 Brown Recluse Girl
12 Dry County
13 The World's Fair Hotel