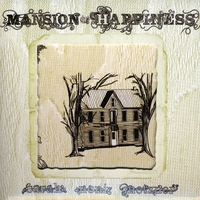 Album Name: Mansion of Happiness
Artist: Sarah Noni Metzner
Year/Label: 2008 / Independent


[Buy at Amazon] See link below also.
Review by Anna Maria Stjärnell
Sarah Noni Metzner plays a variety of instruments on this album and achieves a bright, yet complex sound.
She has the vocal dexterity one might expect of better-known names.
Leave the Light On is a sonically interesting song, with lots of deft touches in the production. Metzner's vocals are strong and supple.
Perfect Satellite gracefully spins out a piano ballad, with some elegantly placed strings.
Someday I Will suggests she's a strong artist, slowly building towards a delicate yet powerful song. She does the piano and voice thing so well.
The lovely Fallen Queen has a hint of a folksy flavor, which works just fine.
This is a beautiful album.
Track Listing
1 Beautiful and Crazy
2 Leave the Light On
3 Perfect Satellite
4 Make a Change
5 Destiny
6 Someday I Will
7 Don't Open Your Eyes
8 Hillary Walks
9 It Finally Does
10 Say to That
11 Fallen Queen
12 Weightless
13 See My Breath
[Sarah Noni Metzner Official Site]