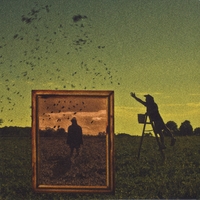 Album Name: Snow in August
Artist: Yeltzi
Year/Label: 2008 / Independent


[Buy at Amazon]
Review by Amy Lotsberg Producer of Collected Sounds
Yeltzi is Sara Softich and Jason Wussow. I've known about them for quite some time as we'd been in talks about house concerts when I was hosting them. But it never really worked out. Sara has several releases under her belt, but this is her first with the Yeltzi project.
They are from my native state of Minnesota, which I suppose explains the whole "Snow in August' thing. I don't believe we've actually had snow in August, but I don't think it's out of the question. Oops, just checked their website and yes, indeed, it snowed in August in 1949 in Duluth (where they're based).
This is a really cool album, from the cover artwork to each note within. The songs are well written and addictive. Sara's voice is sort of girly and instantly likable. They describe themselves as gypsy bluegrass, which I've never heard before, but I'd say it's fitting.
I like the jumpy rhythm and general feel of Cigarette Lullaby. Great chorus.
Duluth is a nice waltz. I am always partial to a good waltz. The fiddle plays an important role here.
Already Gone is definitely my favorite. I love it's moody, infectious melody.
Nice album. It's going in my personal rotation.
Track Listing
1 Blue Skies
2 Cold
3 Snow in August
4 Whistlin Pip
5 Cigarette Lullaby
6 Get Up and Dance
7 Duluth
8 Red Boot Song
9 Already Gone
10 Valentine
11 Scooter
12 Star/Red Rose/Little Gram's Jig
13 Goodbye
[wp_campaign_1]