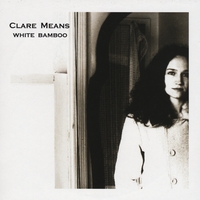 Album Name: White Bamboo
Artist: Clare Means
Year/Label: 2008 / Independent


[Buy at Amazon]
Review by Anna Maria Stjärnell
Clare Means has a lovely voice and puts it to good use on her new record.
The great opener New York Night quietly paints vivid pictures of the Big Apple to a lovely tune.
Haunt You sees Means play an almost reggae rhythm and sound confident and tough. The song has an intriguing lyric about lost love.
Notions of Love is a sensitive and moving song, Means expressing herself well. The tune is instantly likable and engaging.
Angels of the Freeway sounds like a long lost classic, an anthemic and melancholy song with a marvelous chorus. Means sings of the freedom of the road and the loneliness all at once. This album is just great.
Track Listing
1 New York Night
2 Everybody's Room But Mine
3 Snow Angels
4 Haunt You
5 White Bamboo
6 Notions of Love
7 Angels of the Freeway
8 Chloe
9 Asbury Park
10 Guitars and Chocolates
[wp_campaign_1]